New energetic team of volunteers has arrived in Uganda! Read here the first impressions and experiences from the field.
This is us,
Teachers Without Borders (TWB) long term volunteers in Uganda (say for one who will join the team later), 2 from Finland, 2 from Spain, years of experience from around the world, all united in the desire to work on improving education outcomes in the remote West Nile region in Uganda. Well, not just that, we are also eager to learn about the culture, life and people of Uganda.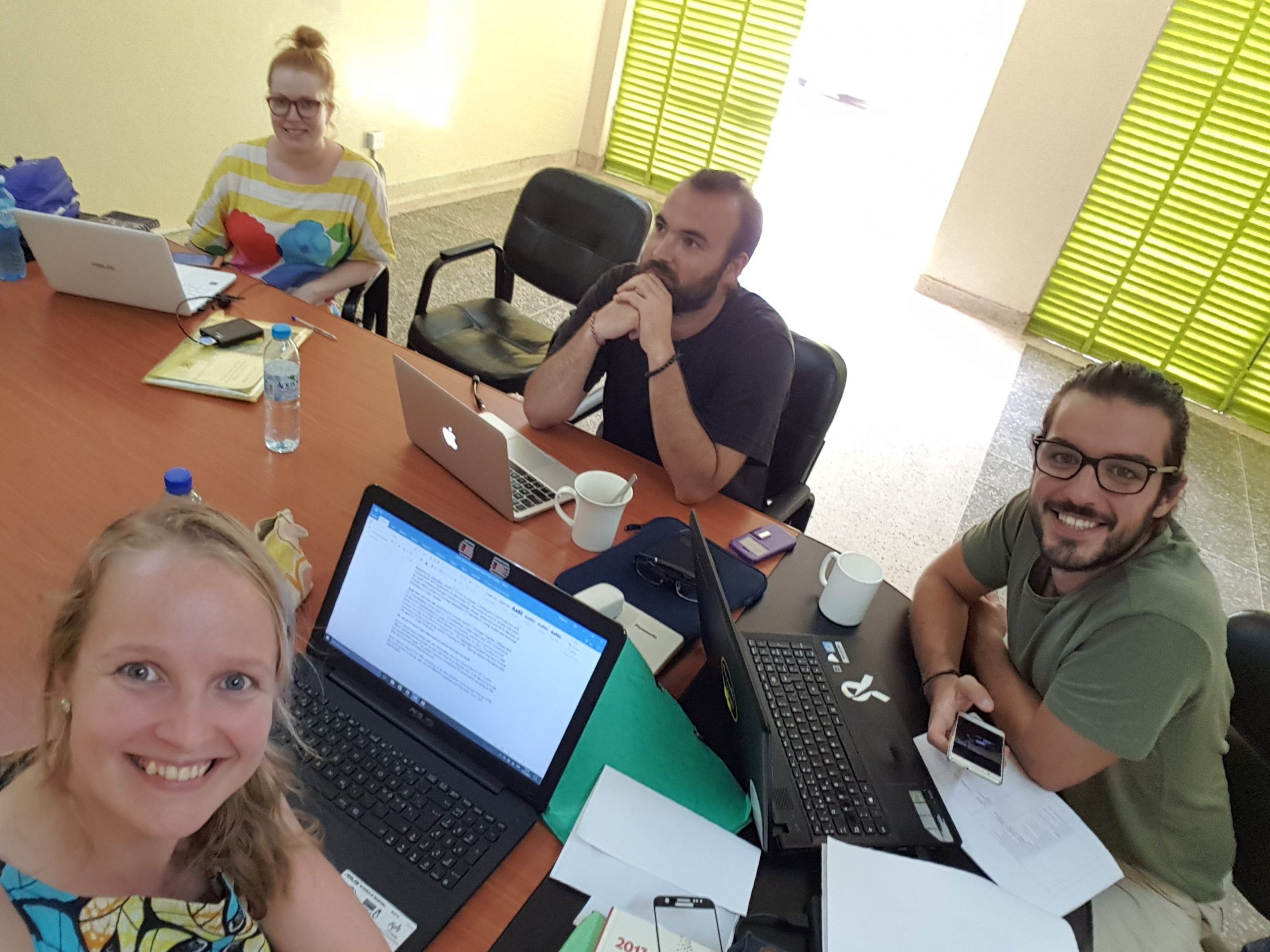 The induction time has been a deep dive head first into how things work in Uganda but also into the hospitability of Ugandan people. It has revealed similarities to other African countries with Ugandan twist. We are glad to be here.
The Kampala staff greeted us with open arms and smiles on their faces ready to help with anything. In the midst of questions storming from us they showed incredible stamina when answering to our inquiries: how does this work, what does it mean, how are things done, why is it like this, what are we going to do etc.
Sometimes it felt a bit OMG as we tried to grasp the ABCs and the do re mi-s of education. Bear with us…
We are going to be scattered to three districts in the North. We will collaborate with the local DEOs (District Education Offices) in UNICEF's SCORE (Sustainable Comprehensive Response to Education -project), ECHO (European Commission's Civil Protection and Humanitarian Aid Department) funded project for Improving Access to Quality Education for South Sudanese Refugee Children in Bidibidi Refugee Settlement (IAQESSRCBRS?) and MFA (Ministry of Foreign Affairs) project to Increase Motivation of Teachers in Using Quality and Inclusive Education in Crisis Context (IMTUQIECC?).
Already getting out of breath but let's continue…
Arua base will work with governments schools and PCTs (Primary Teacher College) and CCs (Coordinating Center) and CCTs (Coordinating Center Tutor) and CPD (Continuous Professional Development) in order to improve learning outcomes in primary schools. Some of us will be in Yumbe to educate refugee camp teachers on TiCC (Teachers in Crisis Context) and EiE (Education in Emergencies). The Adjumani integrated teachers of local community schools will get a fair share of training in SNE (Special Needs Education) and CPD and CP (Child Protection).
So, FYI, we got to learn many abbreviations.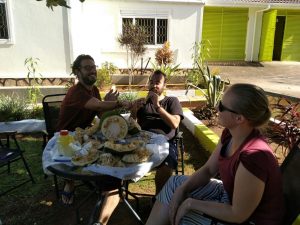 As our heads were swirling with new information the FCA (Finn Church Aid) country office's garden offered a lovely escape with fruits from the jack tree. A bit laborious to eat but sweeter than sugar. The perfect snack to re-energize whilst preparing the departure to the field.
Now it's time for these FCA TWB volunteers to go and withdraw some money from an ATM, buy water from TMT supermarket and get airtime for MTN so we can call home.