Career Guidance and Counselling is taking steps to find its ways to schools in Myanmar.
Finn Church Aid is now allowed to support career guidance and counselling in government schools. Until now, the FCA has been able to cooperate officially only with monastic schools in Myanmar.
The Department of Basic Education has suggested to sign a letter of agreement with Finn Church Aid rapidly. The letter of agreement will enable FCA to conduct a pilot project of career counselling in cooperation with certain pilot government schools.
The agreement also allows counsellors in government schools, who already have been trained by the FCA, to officially carry out counselling activities in their schools.
"Student

counselling

is

a

new

idea

in

Myanmar

and

students

have

no

one

to

talk

to

when

they

are

facing

difficult

situations

or

crisis."
Department of Basic education under Ministry of Education is starting in Myanmar a Compulsory Education pilot project. It aims to improve every child's access to free and compulsory basic education.
The Compulsory Education project will be carried out in six states or regions and there in six townships. They are: Kayah, Kayin, Magway, Mon, Ayeyarwaddy and Naypyitaw.
FCA has been offered a possibility to work in one township in order to conduct career guidance and counselling together with the ministry's pilot Compulsory Education Project.
Based on the results and outcomes from the pilot project at government schools, the FCA can provide career guidance and counselling trainings to Government Teacher Education training.
Country Director Henry Braun sees here opportunity for the Finn Church Aid to give a major impact to quality education in Myanmar.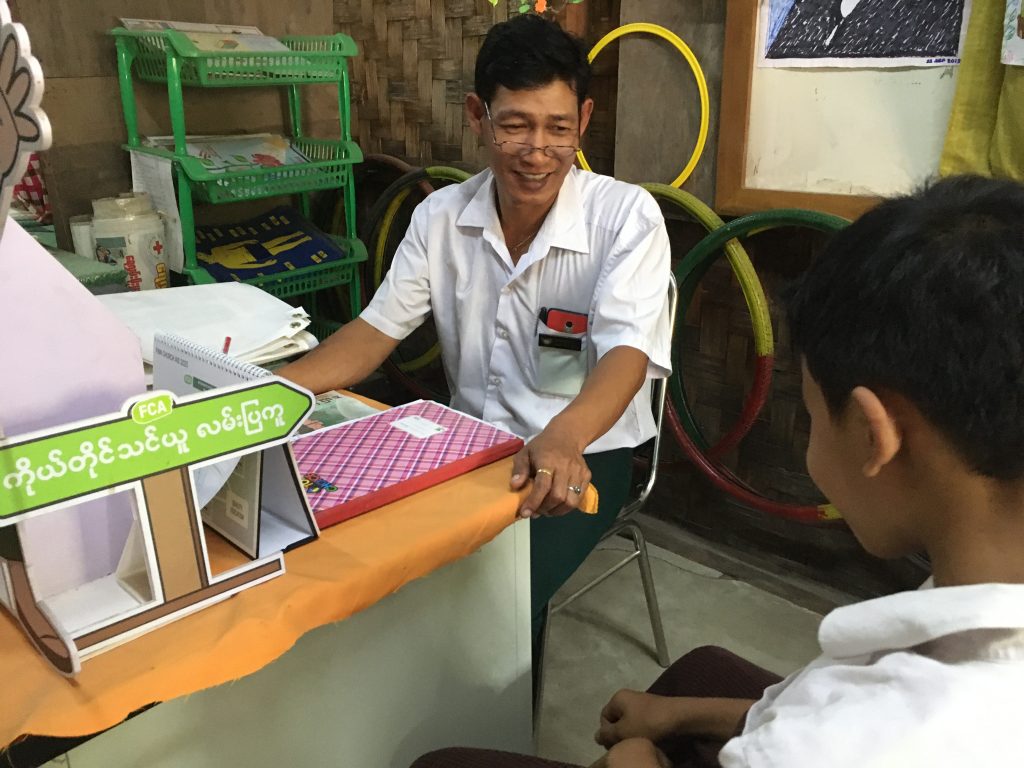 "This is an important partnership offer for us but foremost for the students in Myanmar. Student counselling is a new idea in Myanmar and students have no one to talk to when they are facing difficult situations or crisis. One example among many is the fears and angst that came up when students learned about Covid-19 and yet this could not be addressed by trained counselors. In future, our partnership with DBE gives students a quality service inside their own schools.", says Henry Braun.
In 2018–2020 the FCA is running a career guidance and counselling project in Yangon, in four monastic schools. In addition, two government schools have been involved in the project.
According to the schools, amount of drop-outs among the students has decreased and learning environment has improved thanks to the project.